Nuvem9's Q1 Round Up
April 1, 2022
Posted by:

admin

Categories:

Business Strategy, Finance & accounting
We're 3 months into 2022 (which has flown by), and there's been a lot going on not only in finance and business but in the world too.
It's a time of year I like to step back and take a look at what's been happening and where I want to go next. 3 Months is an optimum point to analyse collated metrics and data for the year so far, what's working well and what needs changing. I look at this for business as well as other areas of life, because everything has an impact on our day to day.
We've seen some big announcements and shifts this year so far (which many were expecting), like price increases, the great resignation and increased movement in employee changes, and more recently last week in the spring statement, the UK government announced changes to national insurance thresholds, employers allowances and changes to R&D tax credits.
There has also been an increase in how we take care of ourselves, our employees and our businesses. Through apps like Spill and other tools, it's more accessible than ever to integrate wellbeing support into our lives.
In our Q1 2022 round up, we're sharing some of our Q1 insights and news, and inviting you to a constructive Strategic Planning session to discuss ongoing 2022 objectives and financial around the same.
Portfolio Highlights
Supporting the growth of our clients is one of our year-round highlights. Here are some of our client success stories (watch out for upcoming official press releases…)
Business Exit Success
We've assisted in the sale of one of our high performing creative agencies to an exciting new owner keen to take the company to new levels. Nuvem9 will continue our engagement with the new ownership.
Fundraising Continues
Our SaaS companies continue to generate investment with another Series A round in excess of £15m closed in quarter 1 2022.
Accounting & Business Knowledge Base
Here's some news, guides and resources we shared over the past few months that you might be interested in: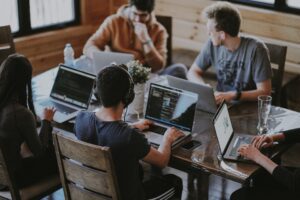 3 Ways to strengthen business fitness through health, numbers and relationships.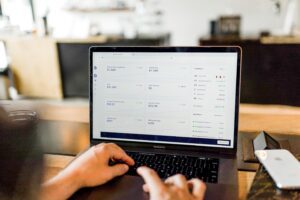 Essential Money Metrics For Scale ups
9 Money metrics to measure for a scaling business to stay on track, focus and growing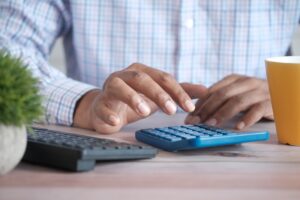 R&D Tax Relief Changes To Know
A guide to the 3 major changes to R&D Tax Relief that will impact any claims from April 2023.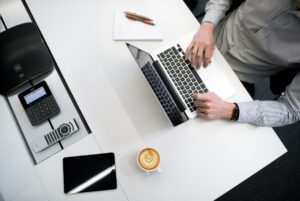 What You Need to Know Before Applying for a Business Loan
A 3-step insight guide for start ups and scale ups who are considering applying for a business loan.
News From Nuvem9 HQ
Welcoming A New Service Partnership For Legals
We're always on the lookout for partnerships that support our clients and their businesses in the ways they need it most, and one of these core areas is legal support. While we continue to work alongside our existing legal partners, we have warmly welcomed a new partnership with Stephenson Law this year!
Stephenson Law provide straightforward, legal advice for fast growing entrepreneurial businesses from a place of experience and knowhow, supporting in many areas including Commercial, HR and Trademarking – and also provide in-house legal services.
We love that they offer subscription services as well as the more traditional and needed legal support, and really excited to work alongside them to support our client's projects thought this avenue.
Do you need any legal advice right now? If you do, feel free to reach out to us for a partner introduction.
The N9 Team
Here the team at Nuvem9 have been busy working away at setting up some new systems (one of these was a platform to enhance our client comms), onboarding new clients and planning our own Q2 – which includes adding some additional financial and business advisory services to our existing clients and wider community. 
At the start of the year we welcomed Rachel, who supports the business with all things ops and project management – who quickly became our resident go-to!
We also welcomed Adam into our Bookkeeping & Accounts team, who has been busy working on quality delivery of service on some of our booking and management accounts clients.
We're recruiting for 3 additional roles over Q2-Q3 (you might have seen the recent post from us about hiring for a UK Chartered Accountant, UK Tax Advisor and Sales Exec), to grow our existing team of 8 strong.
Impacts
As you may have seen from us already, we continue our work with our charity partner B1G1 Business For Good who are committed to helping people and making a meaningful difference globally.
We believe that business has the power to change lives by giving and through your business with us, you are helping the lives of thousands of people.
Thank you for helping us make over 268,808 impacts to date. You can read more about these impacts made here.
2022 Clinics Continue Into Q2
We continuing to run a series of 2022 clinics to assist with:
Developing 2022 strategy and growth plans for Q2, 3 & 4
Building budgets and cash forecasts
Preparing for any funding / investment required to fund growth
Identifying resource gaps in the business that we can assist at an financial, operational or strategic level
Board & steak-holder management preparation
So far this year we've supported on a wide variety of other financial and business matters such as tax, hiring (financial impact vs growth), profit and revenue KPI's, customer payment issues, software implementation and integration (from services to e-comms), in-house training, increasing cash flow and business valuations.
If you've got questions about your business or finances heading into Q2, let's connect on a call to get your Q2 started with clarity. Contact us using the form below and we'll be in touch soon.
Main Image Credit: Photo by S O C I A L . C U T