Welcome to Nuvem9:
Virtual Accounting & Business Advisory
for Growing Companies
Nuvem9 goes beyond accounting. We support our clients through proactive end-to-end virtual accounting, finance and business solutions – think accounting services with scaling in mind. Our mission is to empower business owners with the financial data they need to make strategic decisions that grow their business profitably. Book a free 30min consultation.
business accounting service
No business is the same. We understand that your financial and commercial needs and concerns are bespoke to you.
We help our clients with their accounting and bookkeeping through a fully outsourced service so they can free up time internally to work on what they do best.
All services are provided by experienced and Chartered Accountants and Certified Qualified Bookkeepers, so you can trust your bookkeeping is in good hands.
Outsourced Bookkeeping Services
Our bookkeeping services are fully outsourced and virtual, taking away the headache of internal finance admin. Through a shared account, we keep you updated in real-time. Our Certified bookkeepers are accessible for queries and questions, keeping your accounts up to date and accurate.
CFO & Advisory
We understand what it takes to grow and scale – we've been there too.
Drawing on our commercial knowledge and experience along with our financial skillset, we help you derive the best strategy for growth in your business – and help you build the map to get there.
From bringing on new partners, shareholders and staff, to repositioning your business model and redesigning your operations, we can help you make the strategic commercial decisions that support your growth.
Our CFO, FD and Business Advisory services can work either alongside your existing accounts team or as part of a fully managed accounts package with us.
Virtual FD - Remote Finance Director
For many growing companies, essential financial and sound commercial advice is required in order to plan and execute in their business. Often, this is before they are able – or want to – recruit an internal Financial Director in their team.
A virtual FD is a preferred option for many Startups and Scale ups and is how many of our clients choose to work too.
Our virtual FD services cover everything from strategic planning and forecasting to sitting on the board and attending board meetings with you.
If you're in need of expert advice and you're in a period of scale and growth, get in touch with us for a free 30 minute consultation and find out how a Virtual FD could support your business.
Chartered Accountants & Qualified Bookkeepers
You can be sure your accounting is in good hands with our fully qualified and experienced team. Our team is made up of Chartered Accountants and Qualified Bookkeepers, all with financial and commercial experience.
We also go one step further and ensure that your accounts are managed by someone who has experience in your business sector as well as accounts set up, to make sure we're delivering the best and most proactive service to support your business.
LIMITED COMPANY ACCOUNTANCY SERVICES
Whether you're looking to set up as a Limited Company or have a Limited Company already, we provide support with Company Secretary duties, Set up, Annual Corporation Tax and VAT Returns, Company Confirmation Statements as well as monthly bookkeeping, accounts management and payroll. This gives you peace of mind that the compliance and HMRC required submissions are taken care of each time they arise.
We also support our clients on their ltd company accountants with projects like EIS and SEIS, R&D Tax Credit Submissions, Employee Share Scheme set up. fundraising and legal support through our partner service providers.
VAT RETURN services
We can prepare and submit your VAT returns monthly, quarterly or every 6 months (depending on your set-up), in conjunction with our bookkeeping and/or accounting services.
CORPORATION TAX FILING
If you are a Nuvem9 client on a management accounts package, we'll submit your annual Corporation Tax Filing and other Compliance accounting matters with HMRC, free of charge.
If you're on a starter package or submit your corporation tax filing in house, we'll work with you and/or your team to support your compliance and accuracy.
Online Cloud Accounting
A quicker, more reliable and resilient model than traditional paper records, we've been cloud accounting since 2013.
We are 100% paperless making cloud accounting and bookkeeping an integral part of our service to you. Through our partnerships with platforms like Xero (we're Xero Certified Partners), we can offer provider rates, troubleshooting support and training for your team on the software, too.
Growth & Exit Strategy Advice
Our mission is to help your goals become a reality. If you're looking to work towards growth or exit, we can help you build a solid strategy and roadmap to get there.
We've helped clients from start, to scale through multi-million pound fundraises, right through to exiting via multi-million pound sales.
Our methodology, systems and advisory services provide both CFO level financial advice and commercially strategic guidance that supports your big vision goals.
Some typical projects we support with our clients are setting up EMI schemes, EIS and SEIS, Payroll, software and ops, HR, fundraising and exiting.
Xero Certified bookkeepers
We've been Xero Certified Partners since 2013. All of our team are trained and experienced with using the Xero accounting platform, including providing monthly P&L reports and advance reporting, Payroll and training for your internal team.
Xero is one of the leading software tools for accounting, payroll, reporting and much more.
We love using it because it's reliable, has great features and comes with lots of integration capabilities. It's also user friendly for you and your team to access your financial data.  It also enables us to collate complex reporting and accounting requirements and deliver that to you in a clear and concise way. This in turn gives you access to the key financial data that supports you in making sound business decisions at any time.
Software Tools we are Partnered with: More than 23 Years of Experience
Years Xero
Certified Partner
Happy Clients
Here's an example of how we worked alongside one of our clients from their early stages right through to a successful Series A funding round:
Nuvem9 assisted in creating a bespoke Xero reporting suite, integrating Xero with Shopify, setting up a payroll function, registering and processing SEIS and EIS compliance statements and registration of an EMI share option scheme.
Dispatch  is an online food company delivering meal kits prepared by some of the best UK chefs right to your door for individuals and corporate gifting.
Launched during the first Covid-19 lockdown in May 2020, Nuvem9 have been working with Dishpatch since summer 2020. During this time, Dishpatch raised an investment round of £10m led by Andreessen-Horowitz and LocalGlobe. 
"Dishpatch have been working with Niall and the Nuvem9 team since the start and Niall has been truly invaluable in not only helping with the day-to-day finance operation. He's helped us with everything from raising a Series A to launching our EMI scheme, truly a one-stop-shop for start-ups and scale-ups. All that aside, Niall is genuinely one of the most refreshing accounting professionals I've worked with personally and I wouldn't hesitate to recommend his team."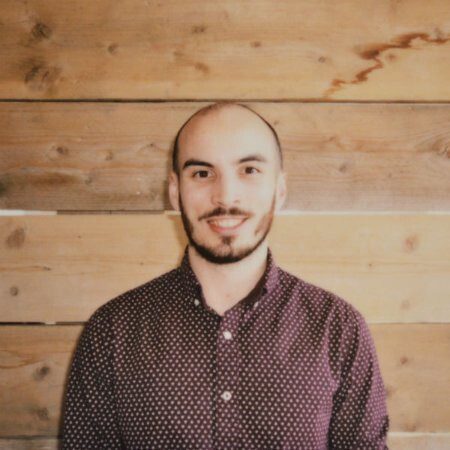 Nick Larkins
Head of business Operations at Dispatch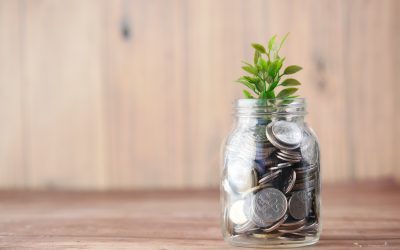 I'm back in the business this week after an enjoyable break in Budapest. A really wonderful city...
read more