September 13, 2016
Posted by:

admin

Category:

Startup|Xero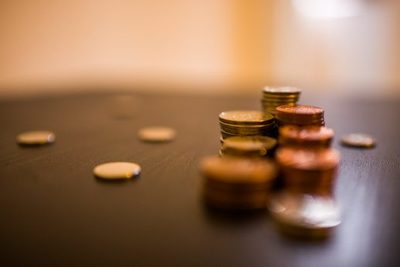 For small businesses the cliché often heard is cash is king and a lack of cash can indeed kill even the most profitable company. One of the most frustrating and damaging things you will have to deal with as a service providing business is a late paying customer or indeed one that won't pay at all.
This can have an impact on your ability to pay your own suppliers and staff, and potentially your ability to expand and grow your business. In addition, there are hidden costs in dealing with late payers. The time spent chasing the customer by phone, email or in person, reduces the time you could be spent growing the business. In extreme cases, you may even have to take on additional borrowing costs from the bank to plug cash shortages caused by your rogue customer.
So what can you do? Nuvem9 have prepared this guide for freelancer and creative service businesses on how to reduce the impact of late paying customer.

1. Agree the terms upfront
Before starting the work for your customer, agree the terms of what you are going to do, or provide, upfront. This would mean quoting the day rate or project rate, cover the exact scope of what you will be doing and the agreed timescales for the handover of the outputs of the work. If you don't issue formal heads of terms to be signed, instead send this information by email to your customer and ask them to reply acknowledging they explicitly accept. It is, however, recommended to use free to use tools such as Hellosign to get reasonably tight legal documents e-signed and agreed online within minutes. For larger customers it is also a good idea to get any purchase order references that their payments department will require to approve the payment when they get invoiced.
2. Listen to your gut and get paid upfront
Quite often you will end up dealing with a potential customer that carries a reputation for late payment. We commonly find that the premise of "no smoke without fire" applies particulary well in the case of frequent late paying customers. In this situation, we strongly recommend that you listen to your gut and protect yourself. Request some or all of the project cost is paid upfront to avoid you waiting for weeks and months to be paid. Most business owners will appreciate and respect that freelancers and small service business owners have greater cash pressures than most. Take it as a huge red flag if the customer acts aggressively when asked to accommodate this request. And consider turning the work down. No job is better than a non-paying job you've spent 6 weeks on. Alternatives would be to split the job into interim payments or monthly retainers.
3. Invoice on time
You can often be your own worst enemy when it comes to a late paying customer. Always invoice for your job when the time is ready for you to do. Every day a potential invoice sits unissued, it pushes your date of payment further down the calendar. Using Xero to turn quotes into invoices, issue repeating invoices automatically using Xero for retainer jobs, or use the services of Nuvem9 to manage this on your behalf.
4. Include everything you need on the invoice
Don't get caught out issuing an invoice that is missing vital information. Have you included the correct company name & address and correctly specified the work and agreed fee, plus included the customer's purchase order or reference? (see Tip 1). If you are VAT registered then you must also include the correct VAT details including the tax date and your vat registration number. Finally, have you included contact details to allow queries to be addressed?
5. Decide when you need to be paid and reduce it by 14 days
On your invoice, make it very clear when you expect the invoice to be paid – the due date. When deciding what your due date should be, we have a very easy to follow guide. If you absolutely must be paid in 4 weeks time, reduce that by 14 days, and quote your due date as 14 days from the tax date of your invoice. The average payment date for invoices is never the due date and commonly 2 2 weeks or more after the due date. Build this into your strategy and pre-empt a bigger impact from a late paying customer.
6. Email the invoice to the correct person & Answer Queries quickly
Firstly, always email your invoice – never, ever post an invoice when you have a quicker way to get it to your customer. The next stage is – who do you email? Quite often you may be working for a similarly sized business where the business owner also manages the payments. However, you may just as easily be contracted by a company with a separate head office from the person who you agreed the work with. If this is the case, make sure your invoice is issued direct to the department or person who will pay you. Don't know who this is? Then ask your customer to provide this as part of your contract (Tip 1). In the event that you get a query on your invoice, don't sit on it. The query will be flagged on your customer's system and means your invoice won't be paid until its resolved.
7. Make it easy to pay the invoice
It is so common to find that even very good paying customers pay the odd invoice after they should. The reason? They don't know what bank account to send the money to or even an address to send a cheque to. Ensure your invoice has clearly stated bank details, international IBAN details if your customer is abroad, and use online payment services such as GoCardless, PayPal and Stripe to make it even easier to click, click and pay. People are inherently busy and given an option to pay an invoice on receipt they will more often than not take it.
8. Issue Reminders and Statements before the payment is due
At this stage your invoice has been issued and you eagerly await the due date when you look forward to logging into your bank and seeing a healthy credit balance. The reality is that this won't happen without some gentle reminders in advance. Xero now allows automatic email reminders to be issued to customers, although we recommend the Xero Add-on, Chaser, as a specialised version of this. Also consider issuing regular statements. Your customers take holidays, are busy travelling and get sick – this means they may miss the invoice when it first comes in. There is quite often an innocent reason for payment of an invoice being delayed and regular reminders deal with these.
9. Appoint a Credit Controller
Of course, if a late paying customer has decided they are going to be difficult emails won't work. You need to assess if an email is being ignored and consider using a credit controller to telephone and find out what is going on. There are specialist outsourced agencies that can assist you in this regard, and their fee is often covered by the customer if and when they pay. Our recommendation is MyCreditControllers, who offer an excellent level of service. They also provide CreditXS, an online business debt collection service from which you can choose we can add our charge to the total the debtor has to pay you.
Bonus: Know when to accept a bad debt and avoid further losses. We hope that you never find yourself in the situation of a bad debt, i.e. a customer that you are almost certainly never going to be paid. If you do, our advice here is to speak to other creditors and avoid any further losses; if the company is in dire straits or even in administration, you will only waste more time and effort you won't get paid for. Its better at this stage to refocus your efforts on new paying business.
Nuvem9 service the creative service and freelance sector with a selection of Xero based bookkeeping and CFO services. Contact us today for more details on how we can help you improve your management of your business finances.