October 1, 2016
Posted by:

admin

Category:

Entrepreneurship|Startup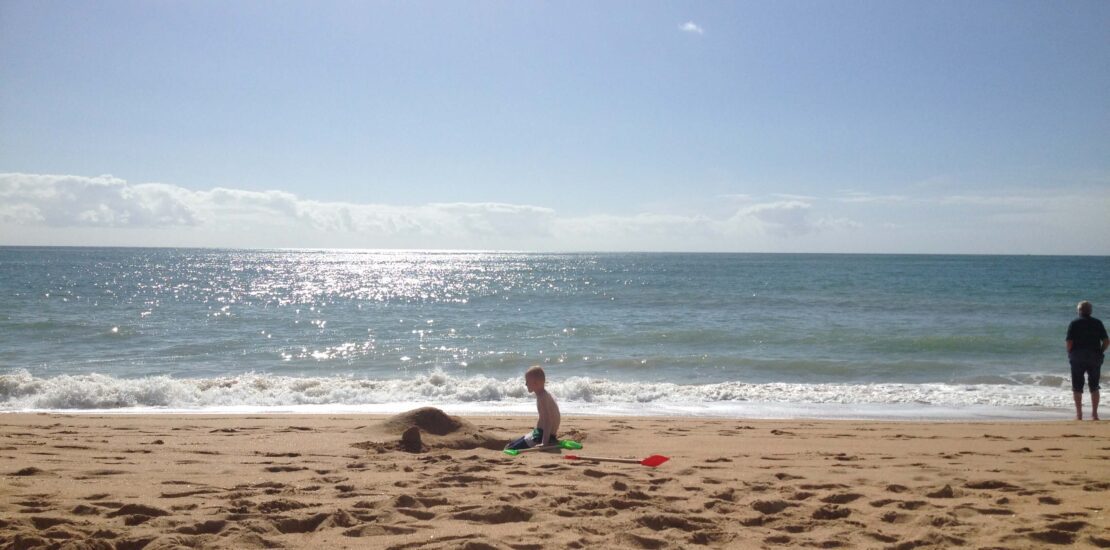 I love a relaxing break in the sun. I will always regularly take a family break over Christmas, Easter, summer and Halloween. Basically if my son had time off school, we would move to a sunnier environment. Since 2010 we settled on Albufeira in the Algarve in Portugal. A beautiful part of the world with everyone we wanted as family to explore, relax, and reinvigorate.
In 2013 I set up Nuvem9 with the intention of exploring how the explosion of cloud based applications can allow companies to operate more efficiently, eliminating the needs for traditional infrastructure like servers and machine dependent software. Nuvem9 has grown and gained a strong foothold in the cloud accounting market and has partnered with tools that complement our core partnership with Xero.
Recently, we have been pushing this concept and wondered if it is possible to actually run a successful location independent business, using these applications to support it. To test our theory, we decided to run our own location independent business and in June this year I began a 100-day trial period based with my family from our apartment in Albufeira.
This is what I have learnt during the experience and how I recommend applying a location independent business lifestyle to your life and to your business.

1. Minimalism
Moving from living in a 4-bedroom house with all the luxuries I thought I needed to a 1.5-bedroom sea side apartment has taught me that much of the expenditure I was previously incurring was unnecessary. A regular move of location will definitely force a budget review and reprioritisation of what is important. This has had a massive positive impact on my Nuvem9 business: my own take out pay has been reduced, which led me to re-evaluate the revenue targets. The result? Time has been freed by reducing time on servicing revenue towards building up new service lines.
2. Creativity
A new environment is truly inspiring. I have started delivering many more ideas on new service propositions simply by swapping time in rush hour commutes and time consuming meetings, for solid thinking, writing and delivery sessions in a fresh air environment with awesome scenery. Just being there stimulates creativity. The result is I have probably pushed my business forward more in the last 100 days than the previous year (or more). Take a temporary change of environment and use the time to conduct a holistic review of your business – you'll be amazed at what you discover.
3. Giving back and the sharing economy
Immersing yourself in a new location will undoubtedly lead to many situations where language, custom and culture varies considerably from what you know. I have found that there is an almost endless supply of friendly people that are all too willing to advise and help, and give up their time for free to help an outsider, if you respect them and their culture. As a business, I have learnt it is incredibly important to give back and to support those in need. I have spoken to my son's Portuguese tutor about setting up a website for her services targeted at English speaking ex-pats in the region; she is helping my family communicate and I am helping her build a business she always wanted to do. I have also spoken to restaurants and bars regarding the EPOS system they are using and how it connects to their accounts and tax records to see if I can apply my expertise to their operations. The sharing economy will be vitally important to what I expect will be an explosion in the growth of location independent businesses in the future. These may be your customers or they may supply you with critical services. It is a must that you appreciate and respect this. What you give will be received back in spades.
4. Like-minded people
It was extremely surprising to meet other people doing what I am doing. I have developed my website using a lead generation expert from UK based between Spain, Geneva and France. I have completed work for a techpreneur who spent August travelling around Thailand with nothing more than a suitcase and a MacBook Air. I have used a guy from Ukraine to create some Google Forms for me and didn't know where he was at the time other than it definitely wasn't Ukraine! More and more people are going to combine the smaller world we live in with the tools that now exist to allow work and play from many new areas. Your business can learn from these people, especially about how previously fixed mindsets can be blown apart people unafraid of rules, boundaries and conformation. New business models will be created around new opportunities – is it time to look at yours?
5. Break your traditions
Do you need to work 9-5? What if you are an early riser and are most productive at 7am? Or what if you respond best to a longer break at lunch. Maybe, as in my case, you have family and can enjoy time during the day by trading in the work at dark and post children bedtime. The bottom line is that if you are in control of how you work, you will be in control of how you live. I have recently started doing a long walk in the dawn sun after leaving my son to school; I come back invigorated and inspired and have found I work much faster and more focussed on the tasks I need to achieve. A higher quality of life will result in a much more focussed, efficient and profitable business.
6. Immersion
Anyone who knows me knows I don't tend to do things by half. I jump fully into it when I decide it's what I want to do. The key lesson I have applied to my business from this experiment is, if you are going to follow a certain strategy make sure you do whatever it takes to do it justice. It's critical that you and those around you buy in and dive in to new ideas, or else they will fail. If I had started "living" in Albufeira, but in actual fact was just "visiting" the area we would never have experienced the wonderful new people, new areas, new cultures that we have found. Treat your business the same and do it right with full immersion, not token efforts while you maintain your attention elsewhere.
7. Adaption
When we were early into our experiment we started getting things organised with the local authorities. Portugal is a recent Republic, only coming out of a dictatorship in the 1970s. This means the legacy local and national government practices can be extremely bureaucratic. They love their forms! We found ourselves in hot, sticky council offices in the peak summer heat, queuing for hours at a time to get forms completed. Once one was done, another was presented and a new queue was joined. It was frustrating at first, but then when we kind of accepted that was just the way it is here, we chilled out a bit, planned days around the trip to the latest office and I juggled my work demands around it. The lesson? Don't expect new industries and new projects to be what you want them to be – react, be positive, don't let delays get you down, and as long as you respond and adapt you will still achieve your goal.
8. A Relaxed Pace can create a Fast Pace
I have found my plans are changing very rapidly now. Whilst always being quite headstrong and unafraid to do new things, I now realise I still would have debated and analysed things longer than I needed to before starting. A new environment means that everything is new – kind of obvious, yes? But even things like a bus trip to the town beside us or a visit to a beach we haven't seen before is new. When everything is new, why waste it debating whether to do it or not. Just do it. In my business, I now do the same. Have a new idea overnight, research it, find potential customers, speak to them, see if it would be of interest, start selling, start doing; if it's not of interest I shelve it. Either way the idea doesn't need to linger longer than it should do. In the space of time that I used to think about doing things, I now have them created and done. Imagine you applied a quicker analysis time in your business and what the results would be?
9. Entrepreneurs break rules
When Portugal won the Euro 2016 final I went behind the bar of my friend's fantastic sports bar and started serving customers their drinks. I wasn't asked to and my friend wasn't really relaxed that I was there either! Why did I do it? I wanted him to sit on the other side of the bar, after working every day and night of the tournament and enjoy his country's first ever major football title. I knew if I asked him if I could do it, he would have politely declined, even if he secretly did fancy some time off. Similarly, I didn't really ask anyone associated with my business if it was alright that I moved away – if I did I would have ran into some objections, it would have spooked me and I probably would have stopped something that our family has totally thrived on. Instead I did it, told everyone afterwards and the response has been more or less universally positive. Ask forgiveness and not permission. Do this over and over again. I promise you the quality of your life and the performance of your business will massively improve as a result.
Next Steps
We are going to continue our journey for the foreseeable future. My son is now attending a Portuguese speaking school which has been awesome for him. My wife and I are exploring some new ideas we have developed over the summer. I don't know what we'll be doing in 12 months' time, but in a way that is kind of the point. If you are one of our customers, or potential customers, I do promise you will benefit as a result though. Watch this space!
If you want to know more about our experiment, more about living and working from Portugal or more generally how Nuvem9 can create a business system that can allow you to work flexibly from one or more international locations please contact me on [email protected] or via the website contact form.