One of the most unseen resource losses in business, especially critical for start ups and scale ups, is staff turnover.
Turnover can contribute to spending the equivalent of about 6-9 months' salary to replace staff. (In an article published by the HR review, they found a whopping estimate of £30k to replace staff).
Between onboarding time, loss of company know-how, drop in project activity, productivity, sales, training and other expenses such as recruitment fees and advertising, it adds up.
As it's not 'tangible' in nature, the actual cost remains an unknown, but considerable if your staff, processes and HR framework's aren't aligned.
The average turnover in the UK for staff is around 15% annually so when you consider this against the UK average salary just shy of £26k pa, it could be costing anything up to c.£16,250 each time.
The scope of the workplace has changed across many industries and it's now even more critical to be accommodating location, time zones, lifestyle and flexibility more than ever before.
Our friends and partners over at B1G1 recently published an article looking at the 4 Consumer Trends To Look Out For In 2022 which is based on the research of the Global Web Index (GWI) and Gartner, covering everything from finding purpose to embracing an authentic brand voice. The headlining trends are:
THE YOLO (YOU ONLY LIVE ONCE) MENTALITY
IT'S OKAY NOT TO BE OKAY
YOUR EMPLOYEE, YOUR INFLUENCER
INCREASED EMPHASIS ON MENTAL HEALTH
It's essential for businesses to find the right balance that works for the business and for people. So whether you have been engaging in new ways of working for some time or adapting to changing circumstances, here's some of what we've learnt from running a fully remote business over 8 years, currently across 5 countries and 4 timezones, that can support you in optimising both.
Connecting People & Business
1. Remote tools only work when the culture does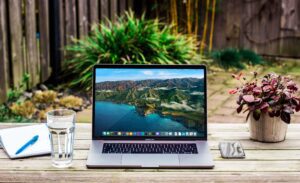 Culture is the reflection of the real why. It's expressed in the behaviour of people – action and reaction – not by what's written in the handbook. What does your brand stand for? What is your company's why? What are your peoples' why? What's the collective ethos? Are people and business learning and growing together? These questions are fundamental in understanding and nurturing company culture and creating an environment that's inclusive, expressive, functional and productive.
There are many software tools that make working from home much easier and much more collaborative, but this only works well when the people are working well together with transparency, organisation and effective communication – with or without these tools.
It's a good idea to share guidance on how to use the tools and how this impacts others and the business – for example, when we're having lunch, we mark Slack with a ???? so the team knows not to expect a response (we might well be enjoying a pastel de nata…). 
Connection is important and a virtual space for people to feel relaxed, chat and interact is just as need in the office 'by the water cooler' as it is online. Perhaps there's a 'water cooler' channel in Slack that all of the company feels comfortable utilising and having some fun with!
2. Hire well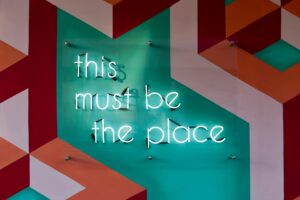 Recruitment end-to-end should fit into your culture, values and company processes in the same way as any other process and part of the business. Know what your business needs (or know that you don't know), before looking for someone – when you don't know, ask a trusted mentor or friend for advice and identify the gaps.
When you're hiring someone new, it's a good idea to conduct at least 2 interviews with various people in the business, ideally with an additional coffee & chat interview and skills test if that's needed.
Also, ask about someone's set up and what their concerns might be – if they need 30 mins in the morning and afternoon to walk their dog, a gym session or for childcare needs, invite the opportunity to get this transparency and understanding from the get-go so it works for both of you.
We've found that a culture inclusive of autonomy and flexibility has not only increased productivity and creativity, but passion for the business too.

3. Understand your HR legals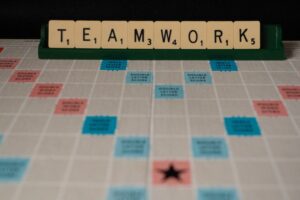 Remote working requires a different set of considerations for both the business and staff.
If you engage with team members who reside internationally, making yourself aware of the local tax and employment regulations in those locations helps you understand your peoples' situation and any obligations you may have too.
It's important to understand not only the legal obligations for the business but also to help guide your team and establish need vs. assumption. For instance, while there may be only a small few policies a company is legally required to have (i.e. grievance policy), it's much clearer for both people and business to have policies that impact either. They don't have to be boring, they can be interactive and dynamic!
In addition, a remote working, social media and a company handbook are 3 of the important policies to implement if any of your staff are working remote in some capacity – this includes your consulting and freelance staff.
We asked Head of Employment Ellie Gilbert and Trainee Solicitor Jessica Clark, our service partners at Stephenson Law, what advice they would give businesses on understanding their legals when it comes to remote working:
"Remote working, whether in the UK or overseas has loads of perks but, like any healthy relationship, it needs to be actively managed. A good set of policies will set out clear expectations and practical steps for both team members and managers – don't just regurgitate what the law says, take a stance and give concrete information. Most importantly – make policies readable, accessible and relevant to your organisation. There is no point having a policy if no one knows it exists or what it requires them to do."
What's your experience?
Is staff + turnover supporting your business growth, or is staff turnover costing your business growth?
If you'd like to explore what impact staff, culture or operations is having on your business and ways to enhance and optimise these strategies, let's chat and build your roadmap for success.
Book a free strategy consultation
---
Do you need expert advice for your business or finances?
Nuvem9 has years of rich experience in assisting businesses to get their goals achieved. We provide the financial and accounting support you need to in charting your finances and business journey, whichever stage you are in. Get in touch for a free consultation session and discuss your company's specific needs. Here's where you can book an appointment to speak to us or you can get in contact via the form below.
Main image credit: Dessidre Fleming